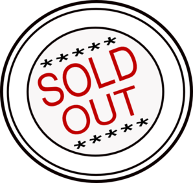 APPLIQUE ROSE GARDEN: Vintage Album Patterns

Faye Labanaris
Faye captures the grace and artistry of a vintage rose garden with the essence of roses from the 1800s and early 1900s. Classic wreaths, cross sprays, single-stemmed roses, paper-cut designs, and floral arrangements are featured in 48 romantic patterns that can be used in many ways. They can be mixed and matched to make bed-sized quilts, throws, and small wall hangings. And a single rose block by any other name still creates a delightful pillow. The author provides four Album quilts as samples. Each quilt contains 12 different blocks from this series, and each quilt represents a specific theme, ranging from informal folk art to a more formal style.

A master of dimensional effects, Faye also shares a variety of techniques for adding texture to rose stems, leaves, buds, and blossoms, including instructions for several ways to make bias stems, stuffed roses, and embroidered flower and leaf details. The Rose Garden Challenge showcases the talents of other quilters in a gallery of inspirational quilts. Quilters will surely be inspired to make an Album garden of their own, or two, or three...
Published by The American Quilters Society in 2005.
Click HERE for information about ordering Faye's other titles.
Copyright
© 2012 Faye Labanaris. All Rights Reserved.