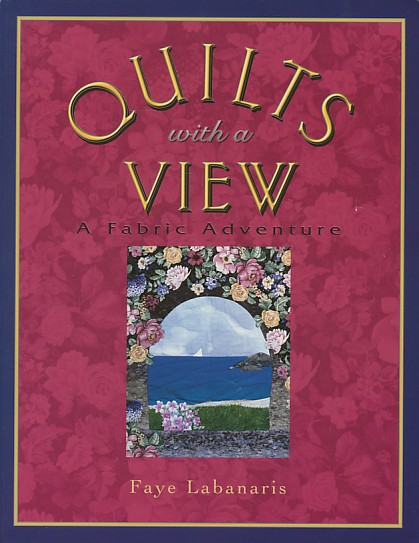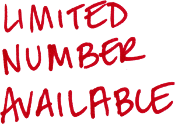 Although QUILTS WITH A VIEW is out of print, Faye still has a limited number of books available for purchase. Click HERE for information about ordering this book and Faye's other titles.
QUILTS WITH A VIEW: A Fabric Adventure
Faye Labanaris

From the author of Blossoms by the Sea comes a whole cloth technique for creating fabulous quilts with a view. The method is so simple that beginners or advanced quilters can spend their lives (and fabric stashes) exploring the unlimited design possibilities of combining applique, embellishments, and quilting to best enhance the fabric.

Reviews
A Great Book With a New Twist in Quilting
"I love traditional quilting but, for me, I needed more. This book released all my wild ideas and I felt free to be more expressive with my quilting!
I also love collecting unusual fabrics but hated to cut them into traditional pieces for traditional quilts. After buying this book and making the projects, I now have room to buy more fabric. This book has many different techniques and with the detailed instructions all projects turn out fantastic. The author included a gallery at the back of the book that is filled with inspiring "windows". - Tonya Caudle
A quick and easy way to showcase art fabric

"Do you have a piece of fabric that's too great to cut, and just sits on your shelf? Cut a fabric frame for it -- oval, heart shaped, free-form -- and showcase it as a wall hanging or full-sized quilt. No patterns needed; just a sharp pair of scissors and simple quilting and applique skills. Author Labanaris shows you how to do it, and presents a gallery of view quilts for inspiration. These make great fast-and-easy projects!" - J. D. Crayne, California
Beautiful fabric: I bought it, I love it but I just can't cut it!
"I just finished my 15th "Quilt with a View". There are endless ways to frame a gorgeous piece of focus fabric. This way, of doing what is mainly reverse applique, will produce enchanting picture quilts. It can be done by machine or by hand and embellished or not, but it is a simple concept that makes beautiful artistic wall hangings. The instructions are clearly stated, there are plenty of gorgeous examples in the book and they take small amounts of fabric." - Sammy G., Texas, USA

Published by American Quilters Society in 1998.

Copyright
© 2012 Faye Labanaris. All Rights Reserved.